NSW Premier Announces Stamp Duty Concessions For First Home Buyers
Posted by James Hurwood
NSW Premier Gladys Berejiklian has announced that first home buyers in the state will be provided with stamp duty concessions that could save them up to $34,360.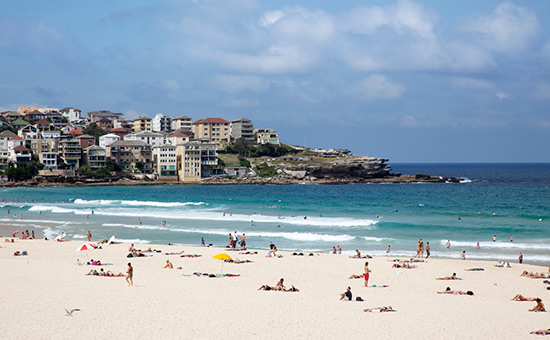 The NSW stamp duty concessions are part of a larger reforms package introduced on Thursday which, according to Fairfax, is expected to cost approximately $1.2 billion and will also include changes to:
What are the NSW stamp duty changes?
From July 1 onwards, first home buyers will not have to pay stamp duty on new or existing properties worth less than $650,000.
This represents a significant increase from the previous upper threshold of $550,000, which did not apply to existing properties.
Additionally, first home buyers will receive a stamp duty discount on new or existing homes worth between $650,000 and $800,000.
The previous range was new homes worth between $550,000 and $650,000, and the discount did not include existing homes.
The NSW government estimates that these stamp duty reforms will deliver savings of $24,270 per first home buyer in NSW.
Yesterday: The Blues bring Origin 1 home for NSW.
Today: The Liberal-National government changes the game for first home buyers.#nswpol
Upon becoming Premier in January, Ms Berejiklian announced that housing affordability was high on her priority list, and this package represents her government's first action on the issue.
"I want to ensure that owning a home is not out of reach for people in NSW," Ms Berejiklian said.
"These measures focus on supporting first home buyers with new and better-targeted grants and concessions, turbocharging housing supply to put downward pressure on prices, and delivering more infrastructure to support the faster construction of new homes."
While the Premier conceded that housing affordability is "a complex challenge" with "no single or overnight solution", she emphasised that she is "confident these measures will make a difference and allow us to meet the housing challenge for our growing State".
What are the other changes in NSW?
The following changes have also been announced as part of the NSW's government $1.2 billion package:
The 9% stamp duty charged on lender's mortgage insurance (a frequent necessity for first home buyers with loan-to-value ratios of more than 80%) will be abolished. The NSW government estimates this will save approximately $2,900 on an $800,000 property.
A $10,000 first home buyers grant will be given to first home buyers purchasing new homes worth up to $600,000, and to those building new homes worth up to $750,000.

However, the pre-existing $5,000 new home grant scheme will be abolished.

Investors will no longer receive stamp duty concessions when buying properties off the plan.
Investors will no longer be given the option of a 12-month deferral when paying their stamp duty.
The foreign investor surcharge on stamp duty will be doubled from 4% to 8%, and the land tax will be increased from 0.75% to 2%.
$3 billion will be committed as infrastructure funding to "accelerate the delivery of new housing".
A comprehensive outline of the package's contents can be found on the NSW government website.
Industry reactions to the changes
While the NSW government is enthusiastic about their housing package, the reforms have been met with criticism and concern from some.
Former Reserve Bank Chief Glenn Stevens, whom the government tapped for advice when putting the package together, stressed that he viewed boosting and accelerating construction of new properties as the single best way to tackle rising house prices.
Speaking to News Corp Australia, Mr Stevens said that measures designed to provide targeted assistance to first home buyers needed to be "handled carefully", and that he did not "favour" such measures.
Stevens said, "The more that additional generosity to some is combined with a tightening up in some other areas – such as removing the grant given to anyone buying a new home – such that the changes are more or less budget-neutral, the more easily it can be defended against criticism that it is self-defeating by inflating prices."
Additionally, Opposition Leader Luke Foley described the package as "a missed opportunity, especially in the area of refusing to support affordable housing targets for Australia's least affordable city".
He also criticised the amount of revenue generated by stamp duty the NSW government receives every year, describing it as "bracket creep on steroids".