Josh Beitz accepting the Canstar Awards May 2016
We did it again! Awarded 5 Star Rating For Best Value Home Loans
We did it again! A lot of work goes on behind the scenes to bring our customers not only the lowest rates the market has to offer but Loans that are packed full of features and once again we have been awarded the highest Canstar rating of 5 stars for the best value on all of our Investor and Variable solutions. This is the most prestigious award for a non-bank lender to receive and we are very proud to offer our customer's solutions that are in the top 5-10% of Australian Home Loans.
The five-star ratings recognise Reduce Home Loans outstanding Home Loan products in a field of over 1100 home loan products from 102 lenders.
Only the top 5-10% of Australian home loans surveyed are awarded the 5 star rating, which CANSTAR says is a consumer guarantee of a high-performance product.
We strive to ensure the lending experience is stress-free for our valued customers and to ensure they become homeowners sooner by offering excellent products with a 5-star rating.
What do the stars mean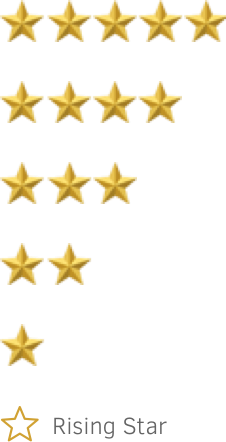 Five-star products should be on your shopping list. As a consumer, this represents a high-value product. According to our ratings, these are the top 10% of products in their field.
Four-star products also still have a good mix of price and features and shouldn't be struck off your shopping list, especially if the product and brand really appeal to you.
Three stars mean satisfactory value – and sometimes you may be satisfied with that – but our ratings suggest that you could be doing better.
Two and one star products are unlikely to be great value for you.
Rising star – If you see a star that looks like this

, it means that we haven't yet rated this product (perhaps it's new to the market) but we think the product shows potential to score highly in the near future.